2Sli.de is technology for interactive presentations. It engages your audience by:
Allowing you to interact with your audience through polls and discussion questions.
Enabling you to annotate your slides and move objects on the slide using a smartphone or tablet while you present.
These features are demonstrated in the 2Sli.de demo video. The underpinning philosophy of 2Sli.de is that good presentations are not deterministic: rather than a one-way flow of information from presenter to the audience, good presentations are co-created through interaction and dialog between a group of individuals.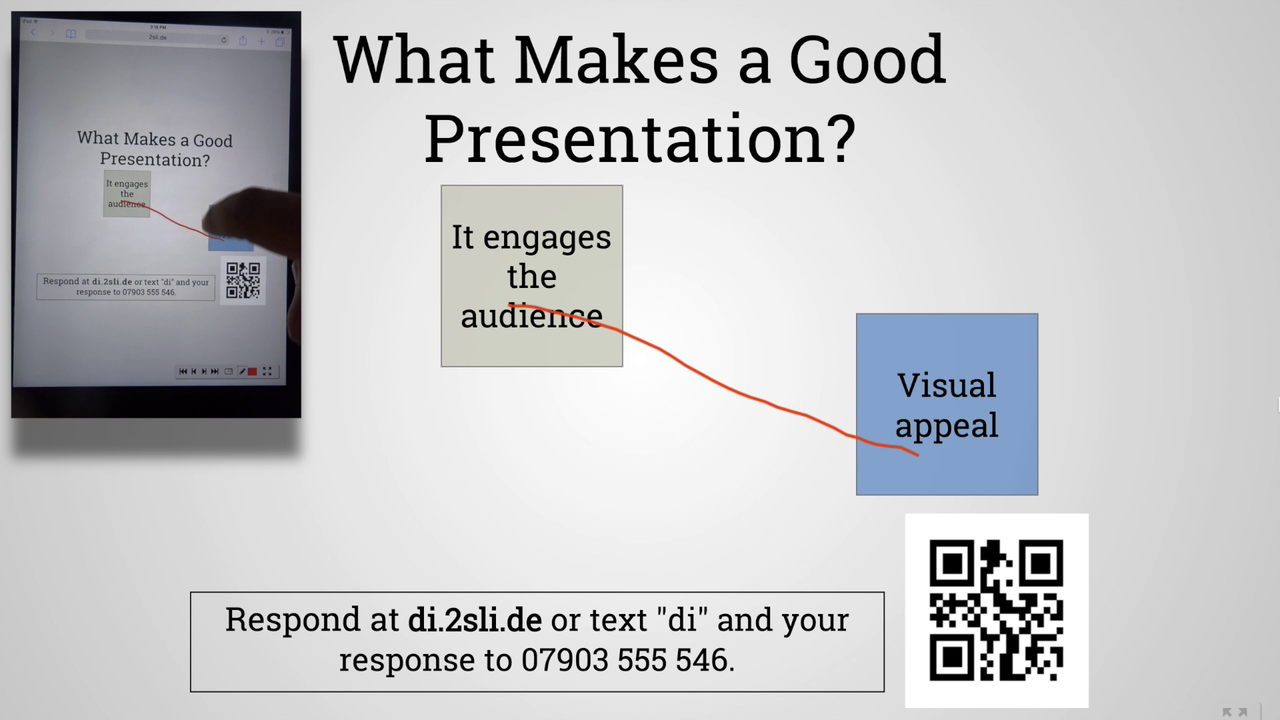 2Sli.de is developed by Robin Shields (@robinshields). It was originally intended accomplish the following for teaching at the college and university level:
Provide a way for students to become more involved in lectures, to prevent didactic teaching and "death by PowerPoint"
Redirect the widespread use of mobile phones and laptops in classes, so it is are more integrated with learning
Avoid the need for wireless USB presenters, with issues such as compatibility, batteries and lost USB sticks.
Make the many features and styles of modern web browsers available in presentations
For more information about 2Sli.de, check out the Frequently Asked Questions
If you have suggestions, feature requests, or just want to get in touch, please contact robinshields@gmail.com or @twoslide